Soft Enamel Pin Builder Ps App
Photoshop Extension Application
Convert any image into a Soft Enamel Pin using this tool. Easy set-up. Realistic Results.
High-Quality Results
Realism in Details
This product was created to meet the best feel of realism possible.
Impress your clients or friends with the excellence of image quality.
Save your time crafting professional looking Enamel Pin presentations.
Don't Take Our Word For It. Hear What Our Customers Say About Soft Enamel Pin App
"Awesome add-on. The results are great, I love the quality and the easiness of the product. And the seller is just amazing, his customer service is outstanding. One of the best purchases I've ever made."

Magaly (Maggie_Moon)

Mexico, Envato Member since February 2019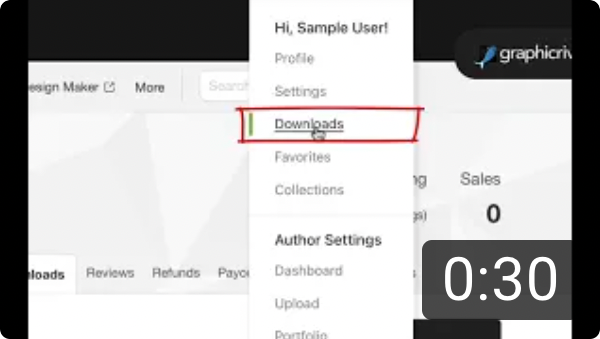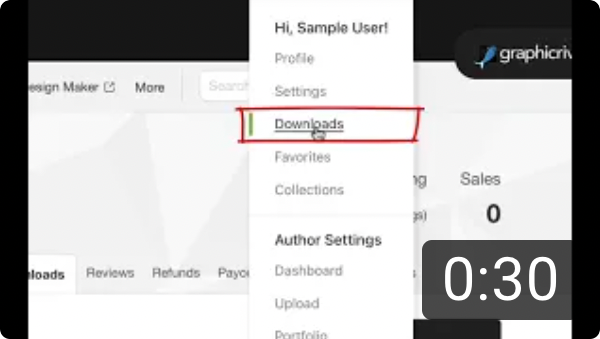 No experience? No problem.
8 Video tutorials and PDF User-guide will help you from start to finish.
Three options to convert your image
You can use three types of images that can be easily converted into Soft Enamel Pin using the in-app Magic Wizard helper.

Stroke and Fill Shapes – Two Images
If you have your image in vector format, for example, in Illustrator. This might be the best option. Just Import two images into Photoshop and convert them into Soft Enamel Pin in a few clicks.
Stroke with Fill Shapes – One Image
You have an image that has a stroke and fills shapes merged into one image. An integrated in-app Magic Wizard will help you step by step to convert this type of image into Soft Enamel Pin without any fuss.
Only Fill Shapes – One Image
You really like the image but you have only fill shapes without any stroke around the contour. No worries here. Using an in-app Wizard Magic setup you'll be able to create the stroke around fill shapes. And finally, you will convert the image into a Soft Enamel Pin look.
Simple interface. Easy usage. Great results.
Six One-click paste backing cards included.
Use one of six backing cards to showcase your soft enamel pins. Just choose a backing card from the app library and paste it into your project with one click.
Huge Time Saver
It doesn't matter how much experience do you have. This product will definitely save you time when it comes to one or a heap of images you stylize.
Quality Confirmed
Your Clients will be impressed for sure by the quality of the result. Show them your stylized Enamel Pin and take all the praise – you earned it.
Learning Materials
Inside you will find 8 links to the detailed video tutorials that will guide you from start to finish.
Fast & Friendly Support
Got stuck? Don't panic 😩 . Just send a support request and I'll gladly assist.😄👌
Buy once use forever
No subscription or extra charges in a year or two. Buy now and use it forever.
Commercial License
Feel free to use the final result image produced with this tool in any commercial project or for sale.
Free Product Updates
When the update is released… Download it for free!
PDF Help Documentation
Start with the fast user-guide documentation to jump-start your work.
Lightweight File Size
Very lightweight file size of the final result PSD file. Up to 10 Mb.
Native Application
Only a native app that works on macOS and Windows. No more Photoshop unsigned certificate problems.
Starter Templates
Starter Templates will help you try the product right away without searching for the image.
Backing Cards
Soft Enamel Pin backing cards will help you to make your enamel pin presentations even better.
Customer Testimonials
Still not convinced? See what else our customers say
mtaylor2

United States, Envato Member since August 2014

"I never write reviews but this time I just have to.
I was having an issue with the plugin and Vlad was SUPER in working with me to get it to work.
Great product, great support and a genuinely nice person that cares about their customers."
Heroteto

Saudi Arabia, Envato Member since July 2016

"I bought so many Photoshop actions here on Envato throughout the years. I find this plugin useful and unique. I like the type of plugins that this author produce. I feel his plugins can give new dimension to my artwork. I'm also reading about his other plugins and might purchase some in the coming days. I hope this author continue in the same style of producing utilities that make artwork look more 3d and real."
mbivens61

United States, Envato Member since February 2021

"First this plug-in is awesome, looks amazing and super easy to use! AND, I had a question and Vlad (the creator) got back to me right away and answered my multiple questions and super helpful. Excellent Customer Service!!"
telllu

Indonesia, Envato Member since June 2016

"This is so impressive! The result is always surprise me."
Still Have Any Questions?
High Quality. Stunning Design. Awesome Results
Can't-Wait To Create Something Awesome Using This Product?
Save your time and start creating Enamel Pins today with the help of this application
Buy Now for $12